Bedsores before and after closure
Bedsores before and after closure
Patient 1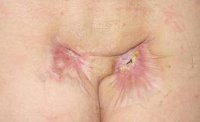 68-years old patient. Comparatively small bedsore which appeared during stay  in the reanimation. During a period of three years, periodically healed and developed again.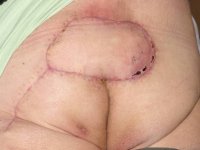 Doctors decided to treat the patient using microsurgery methods. The patient 2 weeks after operation. Tissues have been translpanted from nearby region.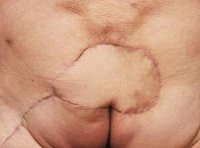 The patient several months after operation.
Patient 2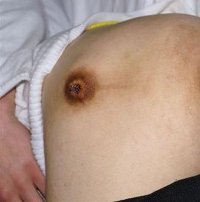 23 years old patient, paralised due to backbone trauma, has suffered from bedsores for half a year.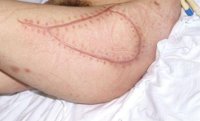 After transplantation of tissues. The wound after 25 days.
Patient 3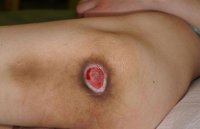 Bedsore of the 33-years old patient with paralised legs (a result of backbone trauma).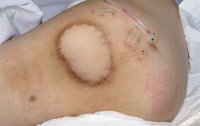 The patient 25 days after the operation. Tissues have been transplanted from nearby region.